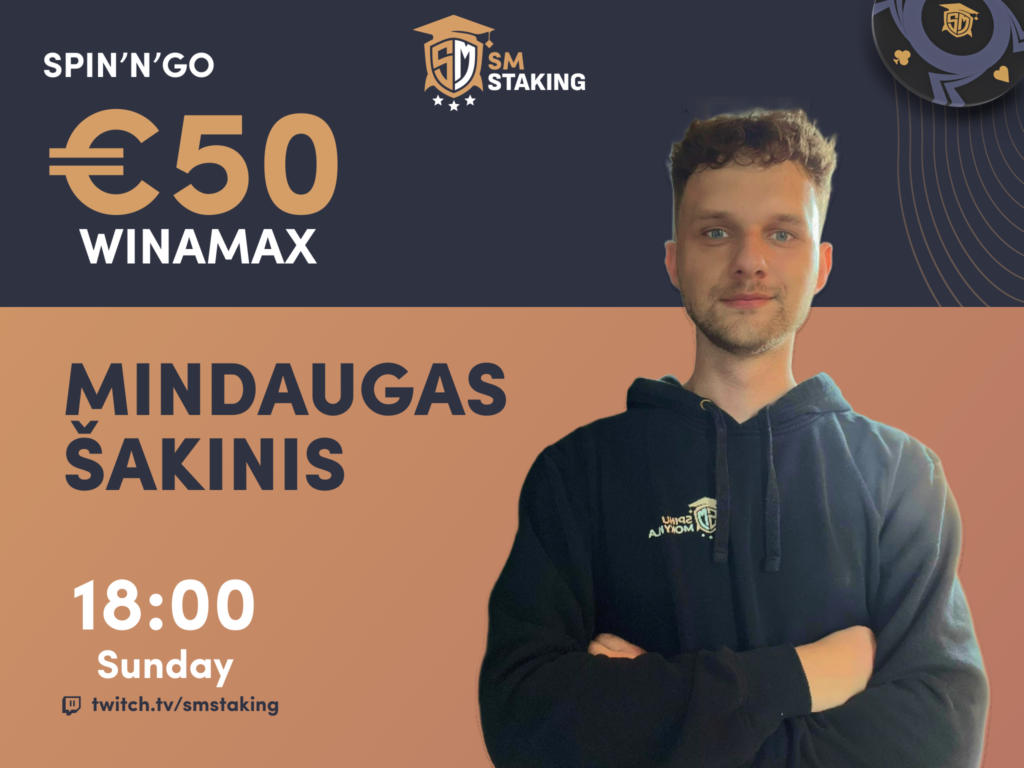 New Twitch streamer
SM Staking twitch streamer Mindaugas Šakinis, a proven 50s limit crusher and a professional poker player for 3 years, started his Twitch stream career on the SMstaking channel! Mindaugas joined the SMstaking school to see if he could become a poker pro. Less than a full year later, he's already a 50s regular player, and is currently posting some of the highest scores on Winamax. Started playing in PokerStars and then moved to Winamax.
He is now happy with his game and the work he is putting in to improve. With plans to move up high in stakes in the near future, this is a great opportunity to watch and learn from this promising poker player!
The new SM Staking twitch streamer is charismatic and has an unconventional approach to aggressive play. So expect some fun and informative Twitch streams!
Contest
Before the new Twitcher came out, there was a competition where people could guess who the person was and what his ChipEV was for the last 3 months at the 50s stakes.
The winner was "Ugapik" with a guess that it was Mindaugas Šakinis with 50.4 ChipEV (real 49.86)! Congratulations to the winner and we will be in touch to hand over the prize.
We had a contest of blog as well. Find out more here.